An Outer Banks Restaurant, Caterer and Personal Chef Service
The Beginning...
Living on the Outer Banks, Ten O Six founders Toby Gonzales, Will Sanders, and Mandy Sanders noticed that there was a void in their community when it came to the food. There simply weren't that many affordable, fast, high-quality options available - so vacationers were having to spend much of their time stuck in the kitchen rather than enjoying the beach and making the most out of their time off.
We realized that, with over 50 years of restaurant experience between them, this was a problem we could solve. So in 2013, the we opened the doors to Ten O Six restaurant and catering company.
Starting off as a niche caterer focusing on clambakes, their goal was to fix these issues and provide the community with high-quality, delicious food that would satisfy any palate and any budget while saving time and eliminating meal-time stress.
And people loved it.
As customer requests grew, so did the restaurant's menu and the variety of services that we offer, and we soon began creating customized meals, catering menus, and dining experiences.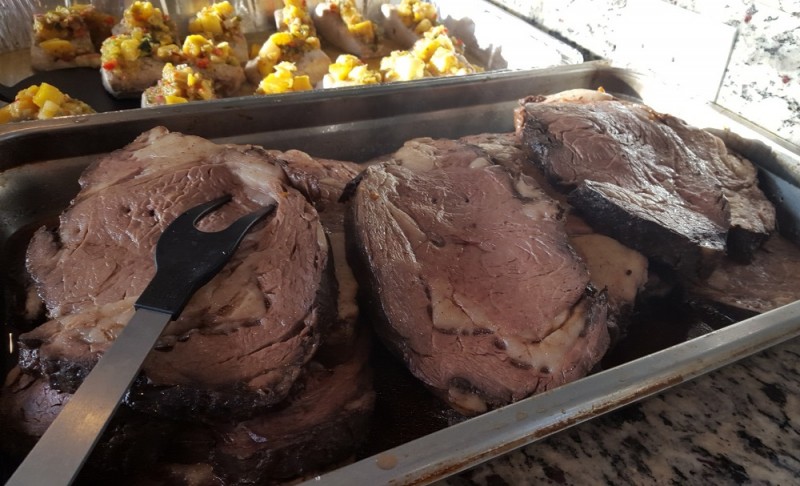 Today, the team at Ten O Six continues to serve high-quality, unforgettable dining experiences for every palette and budget.
Our business focuses on 4 main areas:
Across the board, we emphasize using fresh, seasonally available products, and we work flexibly with any allergies, food preferences, or budget. This means that we can serve everything from clambakes to Mexican nights, and we offer full formal catering, prepared meal drop-offs, and everything in between.