Clambake vs. Seafood Boil... You can get 'em both on the Outer Banks at Ten O Six
The classic seafood boil is a tradition on the Outer Banks and other coastal communities from Louisiana to Maine.
Get a pot big enough to share. Fill it with water. Throw in spicy seasoning like Old Bay, corn, potatoes, sausage, and shellfish— lots of shellfish. It could be Alaskan King crab legs and lobster tails or local goodness like shrimp, blue crabs, and clams.
Boil it up, dump it out on a newspaper-covered table, and dig in. It'd be hard to get any better than a pile of fresh-from-the-docks seafood, perfectly spiced and eaten with your fingers.
Well, maybe it would be better if there was also steak and homemade brownies.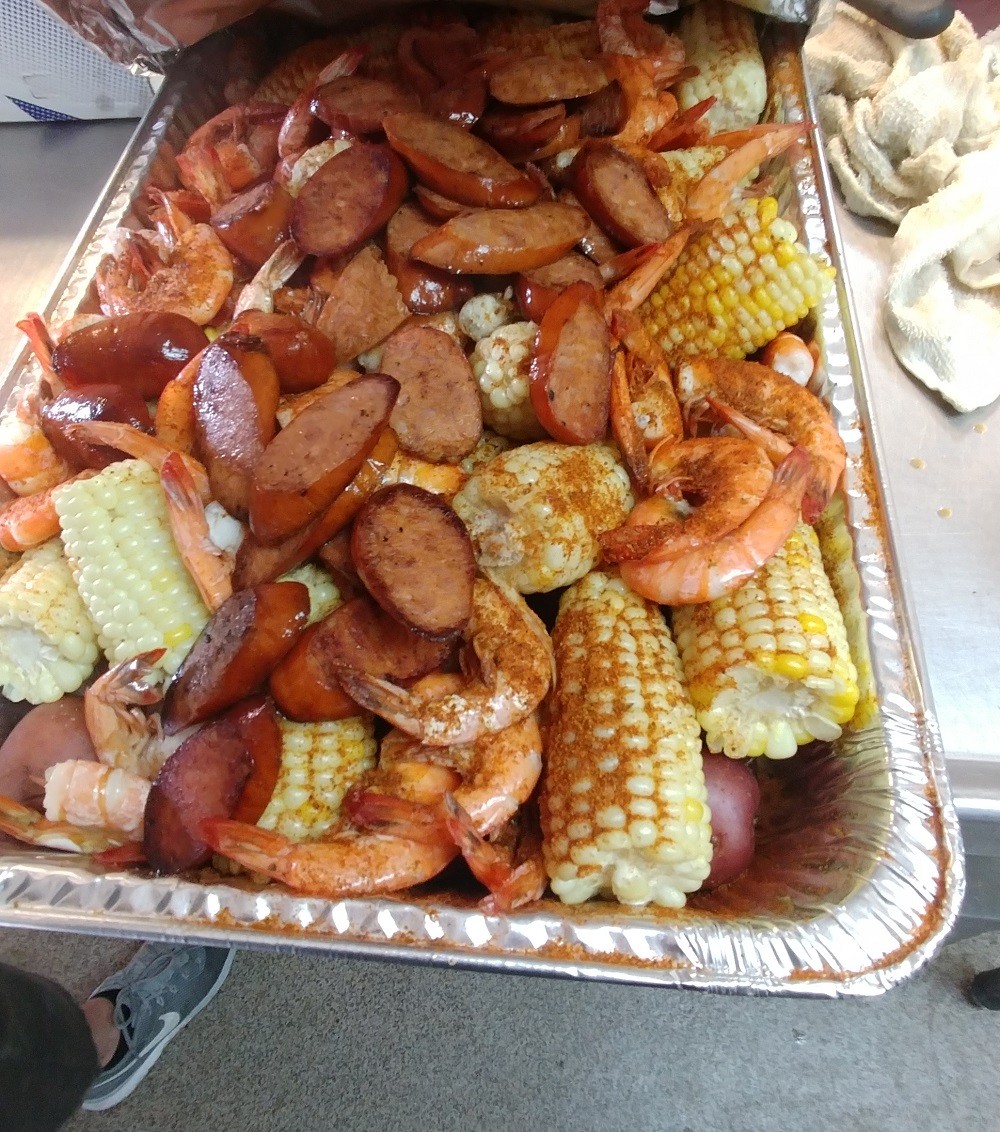 With a clambake, the seafood boil is the main event, but not the only act.
Piggybacking off the tradition of small town summer festivals, a clambake includes a big pot of boiled seafood as well as a barbequed meat or two, side dishes, and desserts. Think of a potluck community(family) event, where everyone partakes in the seafood boil and something off the grill, but nobody arrives empty handed— bringing potato salads, lemon bars, and buttermilk biscuits.
The end result is an event just a little more formal than your standard seafood boil. Some plates and plasticware are required— North Carolina pulled pork barbeque isn't exactly a finger food, and your meal is mostly likely served in dishes instead of off a table top. But the spirit of sharing, community, and good eats is preserved.
So which is the superior option?
Don't take our word for it, let a couple of our clients help:
Read Lena L.'s review of Ten O Six on Yelp
Read Tommy M.'s review of Ten O Six on Yelp
At Ten O Six, your catered Outer Banks Clambake...
Starts with an appetizer like crab stuffed mushrooms, homemade bruschetta, or stuffed clams
Choice of a salad
Then there's your seafood boil— a mix of shrimp, clams, muscles, corn on the cob, Andouille Sausage, and red potatoes
You have the option to add other ocean-fresh fare like snow crabs and lobster.
Then you can choose extra item from marinated steak, chicken, or pulled pork BBQ
Don't forget the dessert— with delectable choices such as bread pudding, mini canolis, or strawberry shortcake.
Whether you choose the classic simplicity of a seafood boil or the variety offered by a clambake, you're sure to have one of the best Outer Banks meals of your life.