Thanksgiving / Christmas / Holiday Meals To Go
Thanksgiving -- Christmas Meals for your Outer Banks Vacation
Yes it is holiday meal season and if your culinary skills are more in line with making reservations than making gravy or if you want to skip the whole process of preparing and cleaning up but still want to enjoy a full course traditional Thanksgiving, Christmas or holiday meal... then it's time to start planning your menu now!
Cut out the stress of preparing your holiday meals and enjoy a stress free feast from Ten O Six Catering on the Outer Banks.
But don't wait to much longer on placing the order for your meals — our calendar is filling up!
Ten O Six's Thanksgiving, Christmas Holiday Meal Menu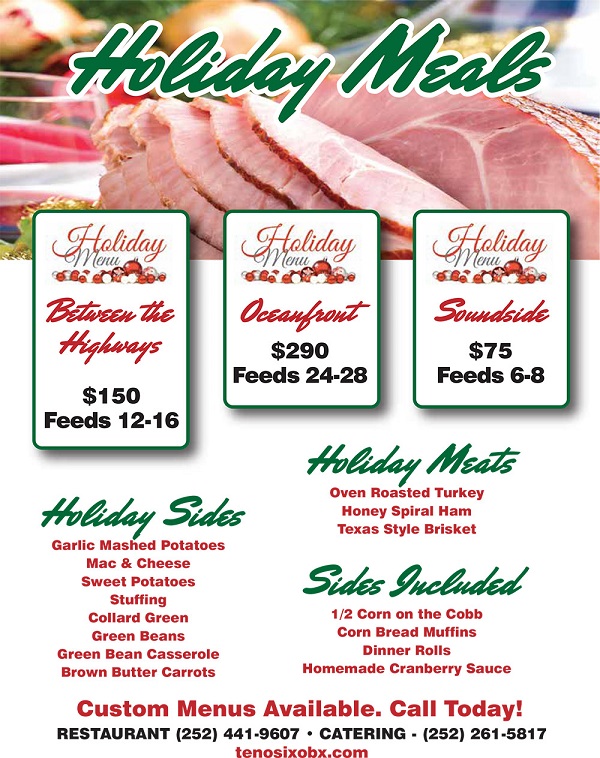 To start planning your menu click >>> Holiday Meals menu.
Not looking for a traditional holiday meal... then check out our Wedding Catering and Event Catering items and menus.